Step into a world of shimmering splendor, where gold and jewelry reign supreme. From ancient civilizations to modern-day fashionistas, the allure of these precious metals and dazzling ornaments remains undeniably captivating. Gold, with its rich history and lustrous beauty, has long been cherished for its rarity and inherent value. And when gold is meticulously crafted into unique designs, it transforms into wearable art that reflects personal style and leaves a lasting impression. In this article, we will explore the enchanting world of gold and jewelry, delving into its timeless appeal and uncovering the secrets behind the artistry of creating remarkable pieces that elevate any ensemble to extraordinary heights. So, dust off your jewelry box and get ready to be dazzled as we unlock the allure of gold and jewelry.
Timeless Elegance: The History of Gold and Jewelry
Gold and jewelry have long captivated humanity with their enchanting allure and timeless elegance. Throughout the ages, these precious materials have been revered for their beauty, symbolism, and cultural significance. From ancient civilizations to modern societies, the rich history of gold and jewelry reflects our constant fascination with adorning ourselves with exquisite pieces that capture the essence of luxury and sophistication.
In the earliest civilizations, gold and jewelry held profound spiritual and social significance. Ancient Egyptians, for instance, believed that gold was the flesh of the gods, and they adorned themselves with elaborate jewelry as a means of both displaying wealth and invoking divine protection. The opulence of gold and jewelry was also a prominent feature in the tomb of Tutankhamun, where countless treasures were interred alongside the young pharaoh to guide him in the afterlife.
As civilizations advanced, gold and jewelry became even more integral to society. In ancient Greece, intricate gold jewelry adorned the bodies of both men and women, symbolizing status, wealth, and power. The Romans, too, valued gold and jewelry as a sign of social standing, with elaborate pieces often worn to display one's rank and achievements.
The allure of gold and jewelry persisted through the Middle Ages, where they became an unmistakable symbol of wealth and nobility. Intricate goldwork, embellished with gemstones, became fashionable in the royal courts and aristocratic circles of Europe. It was during this period that unprecedented artistry and craftsmanship emerged, resulting in breathtaking designs that continue to inspire contemporary jewelry makers.
Through the centuries, gold and jewelry have maintained their irresistible charm. Today, jewelry has evolved into an art form that combines traditional techniques with cutting-edge innovation. From classic designs to avant-garde creations, the world of gold and jewelry presents a vast array of unique pieces that cater to every style and preference, allowing individuals to express their individuality and enhance their personal style.
In conclusion, the history of gold and jewelry is a testament to our enduring fascination with these extraordinary materials. From ancient societies to the present day, their allure has transcended time and boundaries, continuing to captivate us with their timeless elegance and inherent beauty.
Unleashing Creativity: Innovative Designs in Gold Jewelry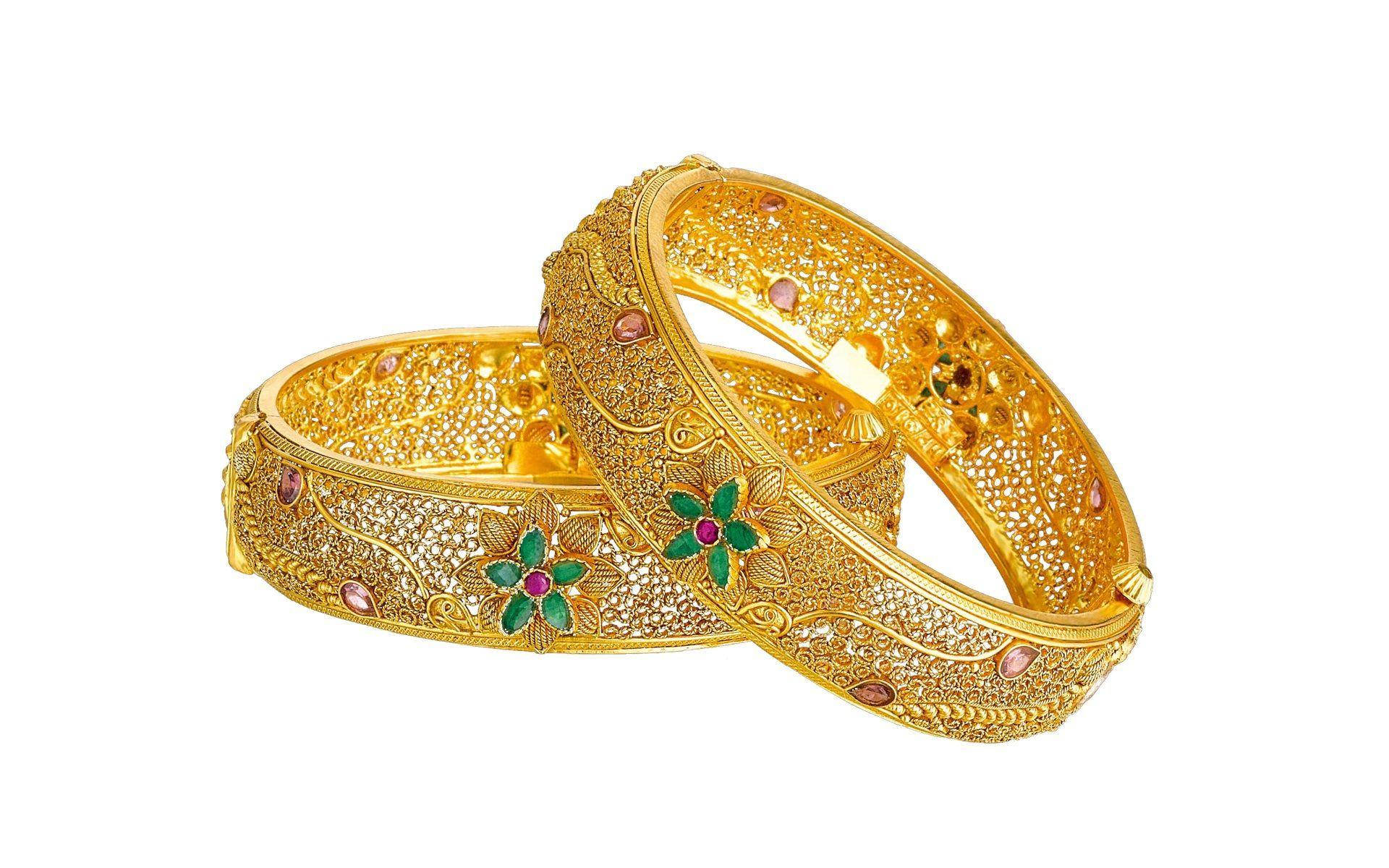 In the world of gold and jewelry, creativity knows no bounds. Designers are constantly pushing the boundaries to create extraordinary pieces that captivate the senses. From intricate motifs inspired by nature to bold, avant-garde structures, the realm of gold jewelry is a playground for artistic expression.
One of the most fascinating aspects of gold jewelry is the endless array of unique designs that adorn this precious metal. Designers across the globe strive to bring innovation to every piece they craft, weaving together age-old techniques with contemporary concepts. The result is a stunning collection of jewelry that not only celebrates the timeless allure of gold but also showcases the boundless imagination of the human mind.
From delicate necklaces featuring intricate filigree work to statement rings adorned with vibrant gemstones, the world of gold jewelry offers something for every taste and style. Designers draw inspiration from various sources such as cultural heritage, architecture, and even the elements of nature. This amalgamation of influences gives birth to stunning designs that spark conversation and leave a lasting impression.
Innovative designs in gold jewelry also push the boundaries of traditional craftsmanship. The skilled artisans behind these masterpieces employ techniques passed down through generations, constantly experimenting and refining their skills to bring forth unique creations. With meticulous attention to detail, they sculpt and mold gold into intricate shapes, resulting in pieces that are nothing short of wearable works of art.
In conclusion, the allure of gold and jewelry lies not only in its intrinsic value but also in the constant innovation seen in its designs. From classic elegance to bold experimentation, the world of gold jewelry offers a treasure trove of creativity waiting to be explored. With each piece carrying the mark of the designer's imagination, gold jewelry truly becomes an expression of individuality and a shimmering testament to the human spirit.
Finding Your Signature Style: Personalized Gold Jewelry
When it comes to expressions of personal style, nothing quite compares to the allure of personalized gold jewelry. With its timeless charm and lustrous beauty, gold has long been coveted as a cherished accessory. And what better way to make it truly your own than by adding a touch of personalization? Whether you're drawn to intricate engravings or unique designs, personalized gold jewelry allows you to showcase your individuality with elegance and grace.
One of the most captivating aspects of personalized gold jewelry is the ability to create a piece that speaks to your unique personality. From initials and names to meaningful symbols or dates, the options for personalization are endless. By incorporating these elements into your gold jewelry, you breathe life into the metal, infusing it with your own story and making it a true reflection of who you are.
Moreover, personalized gold jewelry offers a wonderful opportunity to create pieces that hold sentimental value. Whether it's a gift to commemorate a special occasion or a treasured heirloom passed down through generations, the personal touch adds an extra layer of significance. It becomes a cherished keepsake that symbolizes love, memories, and beautiful moments in life.
Finding your signature style with personalized gold jewelry is an exciting journey of self-expression. It allows you to explore different design options and experiment with various types of gold, such as yellow, white, or rose gold. Whether you prefer a delicate necklace, a statement ring, or an elegant bracelet, there's a multitude of possibilities that can be customized to match your unique taste.
In conclusion, personalized gold jewelry provides a remarkable opportunity to express your individuality and create timeless pieces with deep personal meaning. With its shimmering splendor and endless design possibilities, it is truly an art form that unlocks the allure of gold and jewelry. So, embrace the journey of finding your signature style and let your personalized gold jewelry be a testament to your distinctiveness and style.