Introducing the Rise and Hazards of Disposable Vapes: Uncovering the Hidden Dangers.
Vaping has become a popular trend in recent years, with a wide range of devices flooding the market. One particular type gaining significant attention is the disposable vape. These sleek and compact devices offer convenience, ease of use, and are touted as a discrete alternative to traditional smoking. However, it is imperative to peel back the layers and thoroughly understand the potential hazards associated with these seemingly harmless devices.
Disposable vapes, also known as disposable e-cigarettes, are specifically designed for one-time use. They typically come pre-filled with e-liquid, a mixture of propylene glycol, glycerin, nicotine (in varying concentrations), and a plethora of artificial flavors. These vapes offer a hassle-free vaping experience, eliminating the need to worry about refilling e-liquid or charging batteries. However, beneath the allure of simplicity lies a concerning reality that demands attention.
1. The Popularity of Disposable Vapes
Disposable vapes have rapidly gained immense popularity in recent years. Their compact and convenient design, combined with their ease of use, has contributed to their widespread appeal among both seasoned vapers and those new to the world of vaping.
One key factor behind the rising popularity of disposable vapes is their simplicity. Unlike traditional vaping devices that require knowledge of refilling tanks or changing coils, disposable vapes come pre-filled with e-liquid and a fully charged battery, ready to be used straight out of the packaging. This makes them an attractive option for vapers who prefer a hassle-free and user-friendly experience.
Moreover, disposable vapes offer a level of discretion that is appealing to many users. Their small size and sleek design make them easily portable and inconspicuous, allowing users to vape discreetly without drawing unwanted attention. This aspect has contributed significantly to their popularity, particularly among individuals who may wish to enjoy vaping in public settings without causing any disruptions.
The affordability of disposable vapes is another factor that has contributed to their widespread adoption. Unlike traditional vaping devices that often require an upfront investment and additional costs for e-liquids and replacement parts, disposable vapes are typically available at a lower price point. This affordability makes them accessible to a wider range of individuals, enabling more people to try vaping without breaking the bank.
In conclusion, the rising popularity of disposable vapes can be attributed to their simplicity, portability, discreetness, and affordability. These factors have collectively made them an appealing choice for both long-time vapers and those new to vaping. However, as their usage continues to increase, it is vital to be aware of the potential hazards and hidden dangers associated with disposable vapes.
2. Environmental Impact and Waste
As the consumption of disposable vapes continues to rise, concerns regarding their environmental impact and waste are becoming increasingly pertinent. In this section, we will delve into the hidden dangers posed by disposable vapes and shed light on their detrimental effects on our planet.
First and foremost, the production process of disposable vapes itself generates a significant amount of waste. From the extraction of raw materials to the manufacturing and packaging stages, numerous resources are utilized and subsequently discarded. As a result, a substantial carbon footprint is left behind, contributing to the overall degradation of the environment.
Additionally, the casual disposal of these one-time use devices poses a significant threat to our ecosystem. Due to their compact and convenient nature, many individuals are tempted to discard their disposable vapes irresponsibly, often ending up in landfills or finding their way into water bodies such as rivers and oceans. This careless disposal contributes to pollution and the release of harmful chemicals into our surroundings, further exacerbating the environmental hazards associated with disposable vapes.
Furthermore, the long-term impact of vape waste on wildlife and marine life cannot be overlooked. As disposable vapes are composed of various components, including batteries and plastic materials, the improper disposal of these devices can introduce detrimental substances into the habitats of animals. This not only poses a risk to their health but also disrupts delicate ecosystems, ultimately leading to a decline in biodiversity.
In conclusion, the exponential growth of disposable vapes comes hand in hand with severe environmental consequences. The production process, careless disposal, and the risks posed to wildlife collectively contribute to the hidden dangers associated with disposable vapes. It is imperative for us to recognize and address these issues to ensure a sustainable future for both our planet and ourselves.
3. Health Risks and Safety Concerns
The popularity of disposable vapes has raised significant concerns regarding health risks and safety. As the use of disposable vapes has increased, so too have reports of associated adverse effects on health.
One of the major health risks linked to disposable vapes is the potential for respiratory issues. Inhalation of chemicals present in the vape liquid can irritate the lungs and airways, leading to symptoms such as coughing, wheezing, and shortness of breath. Prolonged exposure to these irritants may also increase the risk of developing respiratory conditions over time.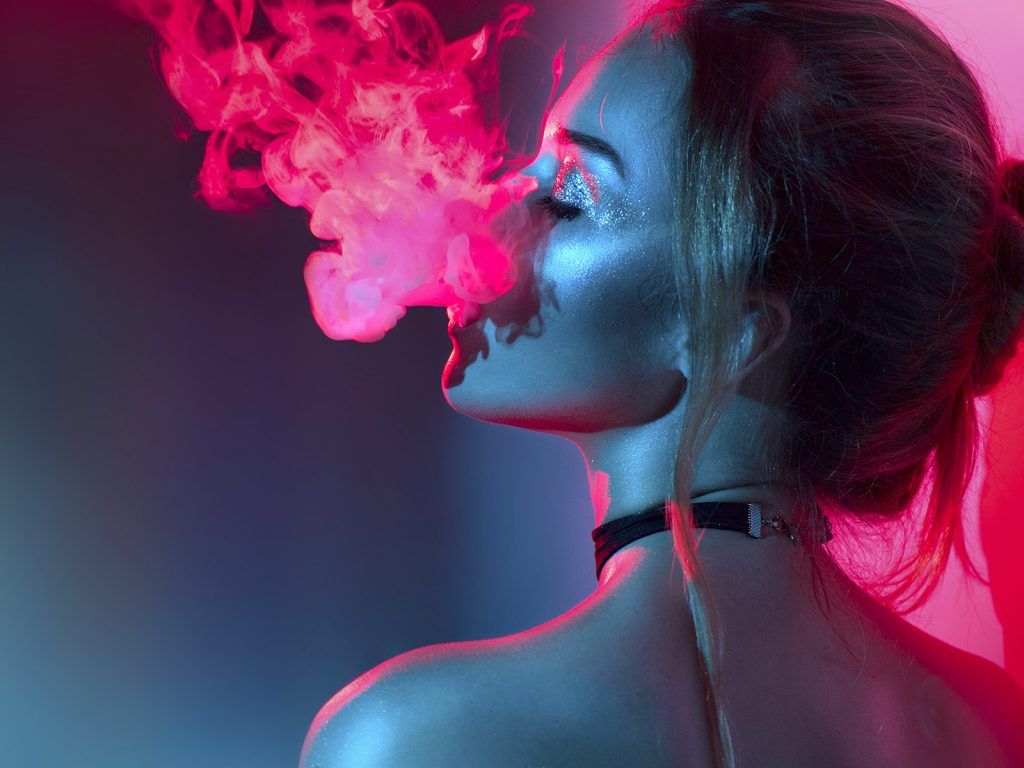 Another prominent concern is the potential for addiction. Disposable vapes often contain nicotine, which is highly addictive. The easy accessibility and discreet nature of these devices make it easier for individuals, especially young people, to initiate and maintain nicotine use. Nicotine addiction can have significant long-term health consequences, including an increased risk of cardiovascular issues and impaired cognitive function.
Safety concerns surrounding disposable vapes also extend beyond health risks. Due to their disposable nature, these devices may contribute to environmental hazards. Improper disposal or disposal in non-recyclable waste streams can lead to the accumulation of electronic waste, further challenging efforts to minimize environmental impact.
It is essential to consider these health risks and safety concerns associated with disposable vapes when evaluating their use. Awareness and education regarding the potential dangers can aid in making informed decisions about personal well-being and environmental impact.