Are you getting ready for a dental procedure but feeling anxious about the potential pain? Worry not! Dental anesthesia is here to ensure you experience a pain-free smile throughout your treatment. Whether you're facing a routine cleaning or a more complex procedure, the use of anesthesia in dental offices has become a common practice to enhance patient comfort and minimize discomfort. In this comprehensive guide, we'll explore everything you need to know about dental anesthesia, including the different types available, their benefits, and how they can be administered safely. So, sit back and relax as we embark on this journey towards a stress-free and comfortable dental experience.
Types of Dental Anesthesia
Anesthesia plays a critical role in ensuring a pain-free and comfortable dental experience. There are various types of dental anesthesia available to meet the unique needs of patients. Let's explore the different options:
Local Anesthesia: This is the most commonly used form of dental anesthesia. It involves numbing a specific area of the mouth using an anesthetic agent such as lidocaine. Local anesthesia is typically administered through an injection directly into the gum tissue near the treatment area. It temporarily blocks nerve signals, resulting in localized pain relief during procedures like fillings, root canals, or extractions.

Nitrous Oxide Sedation: Also known as "laughing gas," nitrous oxide sedation is a safe and mild form of dental anesthesia. This method involves inhaling a mixture of nitrous oxide and oxygen through a small mask placed over the patient's nose. Nitrous oxide induces a feeling of relaxation and euphoria, reducing anxiety and discomfort. It is commonly used for patients of all ages, especially those with mild to moderate dental anxiety.

IV Sedation: Intravenous (IV) sedation is a powerful form of dental anesthesia administered through a vein in the patient's arm or hand. Unlike local anesthesia, IV sedation induces a state of deep relaxation and can even result in temporary memory loss of the procedure. It is typically used for more complex or time-consuming dental treatments, enabling patients to remain calm and comfortable throughout the procedure.
By offering a range of dental anesthesia options, dental professionals can tailor the sedation technique to each patient's needs, ensuring a pain-free and anxiety-free experience. Your dentist will carefully evaluate your medical history and oral health condition to determine the most suitable form of anesthesia for your specific treatment.
Benefits of Office Anesthesia
Today, dental anesthesia has revolutionized the way we experience dental procedures. Office anesthesia, also known as sedation dentistry, offers numerous benefits that contribute to a pain-free and stress-free dental experience.
One of the key advantages of office anesthesia is the significant reduction in pain and discomfort during dental treatments. By administering anesthesia directly in the dental office, patients can avoid the anxiety and fear associated with undergoing complex procedures. Whether it's a simple tooth extraction or a more intricate root canal, office anesthesia ensures a pain-free environment, allowing patients to relax and undergo treatment with ease.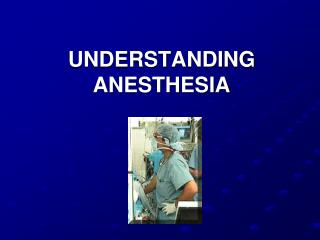 Another benefit of office anesthesia is increased comfort and relaxation. Many individuals experience dental phobia or anxiety, making it challenging to sit still or undergo lengthy procedures. With sedation dentistry, patients can feel at ease while receiving dental care. The calming effects of the anesthesia help patients relax, reducing any potential anxiety and allowing for a smoother and more efficient treatment process.
Furthermore, office anesthesia enables dentists to perform multiple procedures in a single visit. This is particularly beneficial for individuals with busy schedules or those who may need extensive dental work. Sedation dentistry allows for longer appointment times, as patients can remain comfortable and relaxed throughout the duration of the procedure. This means fewer visits to the dentist, saving both time and effort for patients.
In conclusion, office anesthesia brings about a multitude of advantages for dental patients. From minimizing pain and discomfort to promoting relaxation and enabling efficient treatment, sedation dentistry plays a crucial role in ensuring a pain-free and stress-free smile.
Understanding Sedation Dentistry
Sedation dentistry is a technique used in dental procedures to help patients feel more relaxed and comfortable during treatment. It involves the use of medication to induce a state of deep relaxation, making it easier for dental procedures to be performed without causing excessive anxiety or discomfort.
One of the main benefits of sedation dentistry is that it allows patients to undergo complex or lengthy dental procedures without experiencing any pain or distress. It can be particularly helpful for individuals who have a fear of dental treatments or who have had traumatic dental experiences in the past. Sedation dentistry can also benefit patients with medical conditions that make it difficult for them to sit still or tolerate pain.
There are different levels of sedation that can be used in dentistry, ranging from minimal sedation, where the patient remains awake but relaxed, to moderate sedation, where the patient may feel drowsy and have limited memory of the procedure. The type of sedation used will depend on the specific needs and preferences of the patient, as well as the complexity of the dental procedure being performed.
In the dental office, the administration of sedation is carried out by qualified professionals who are trained in sedation techniques and who closely monitor the patient throughout the procedure. They ensure that the patient's vital signs are stable and that they are comfortable and free from pain. Sedation dentistry provides a safe and effective option for patients to receive the dental care they need while minimizing any potential discomfort or anxiety.